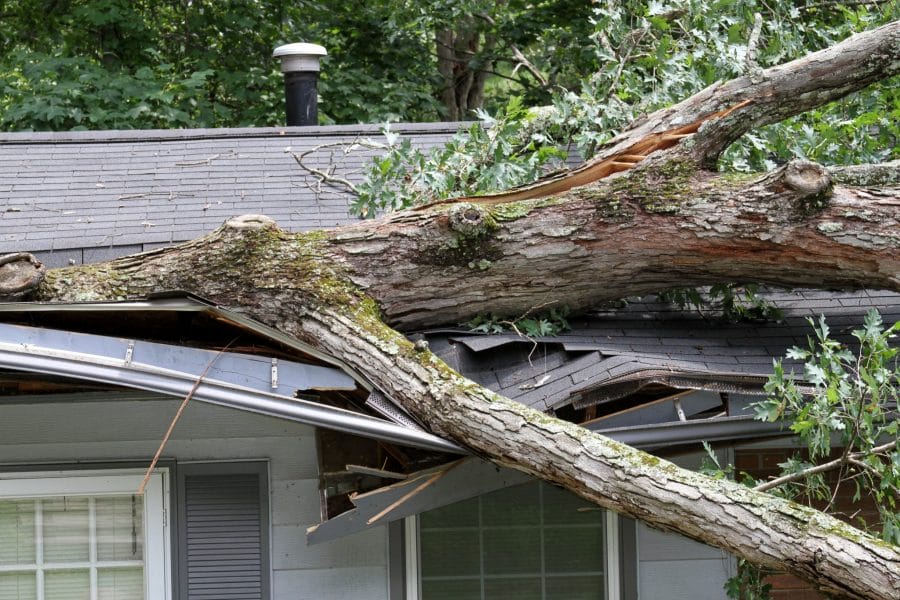 Worry Free Wind Damage Repair
Wind damage in Waukegan, IL can leave you struggling with a mess to clean up and significant damage. Our team at 5 Star Restoration Specialists has 10 years of experience working to meet the needs of homeowners in all of Lake County and the surrounding area. If you have wind damage, call us for immediate help. We provide a 45-minute guaranteed response time in emergency situations. This includes for wind damage roof.
What makes choosing 5 Star Restoration for wind remediation the right choice?
I highly recommend 5 star restoration. They are professional, prompt, and responsive! They give a detailed and honest appraisal of the work needed, and are able to begin quickly. I have come to hold this company in high regard because of the their responsiveness when I need them most. Overall, I would highly recommend Rafael and his team. They have handled projects big and small for me at various sites and I have been equally impressed with the quality of their work and professionalism.
Do you need wind damage services?
5 Star Restoration Specialists is ready to assist.
We are available 24 hours a day 7 days a week!
45 Minute Emergency Response
Work with Insurance!
Free Estimates
Customized Wind Damage Restoration Services
Wind damage can be significant or minor. In all cases, it needs attention from a trusted professional. If you have wind damage, roof areas are particularly at risk. It is hard to notice this damage. And, it is very common for property owners not to recognize the problem exists. Then, it becomes necessary to handle complications such as mold buildup and damaged insulation. The sooner you can for help for wind damage to roof structures, the less likely it is you will need to face these compilations.
When to Call for Help
Wind damage can be devastating. It can leave your home with numerous concerns – broken glass, damaged siding, and even holes in the roof. All of this is only made worse when there is water damage from the rain or storm that brought the wind damage. In these situations, it is critical to get your home back to a safe condition quickly. The sooner we can stop the damage from occurring and repair it, the sooner your family gets the safe, comfortable home you need.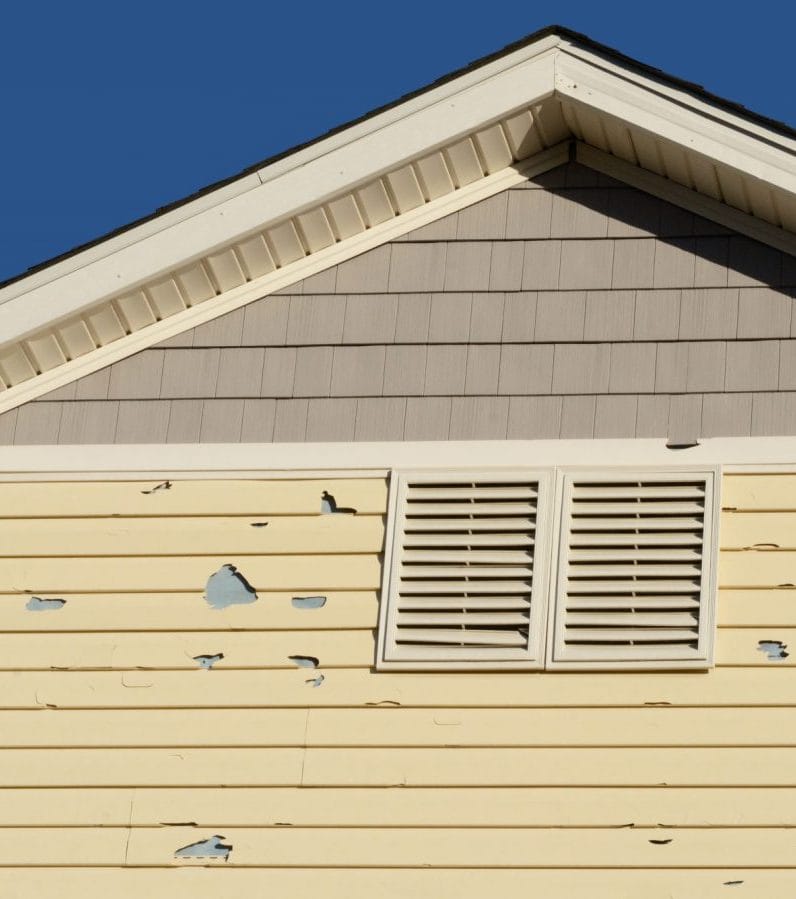 How We Help You with Wind Damage Roof Repair
Our team is committed to providing you with exceptional service. That's why we respond to you in just 45 minutes. And, we ensure you get wind damage repair quickly in place to minimize any additional damage. Here's how our services can help you.
Stop the Condition from Worsening
In some situations, wind damage to a roof worsens quickly because of the exposure to the elements. For example, if a tree branch causes damage to the roof, the roof now is susceptible to water damage. Our team works to remove the tree branch and patches the roof or tarps it to stop the water from penetrating. This fast action from trained professionals creates the protection you need.
Cleaning Up Debris
We also work to clean up the debris from the wind. We remove the material it causes. We also remove any damaged material on your home. This includes any insulation that's damaged, roofing tiles, and other components. We then properly clean these surfaces to ensure they are not likely to develop mold or mildew. Again, this is critical. The sooner we do this, the more protection you have from long-lasting damage.
Repairing the Damage
5 Star Restoration Specialists also handles all of the repair work you need. This includes patching the roof and placing shingles on it. Wind damage to roof structures can be significant. In many cases, the wind damage roof claim you make with your insurer can be done by our team. We also can help you to ensure the work is done within the limits of your policy and coverage.
How We Help Restore Belongings
5 Star Restoration Services is here for you if your home or business suffers wind or storm damage. We have the experience needed to restore clothing, furniture, and other belongings back to pre-loss conditions! We have been saving families from the pain of wind damage for over 10 years, and our expertise can help you save money while preserving precious keepsakes that cannot be replaced. We pretest your contents to determine what items need restoration back into their original condition - whether it's through cleaning or re-covering furniture! Our goal is to save you money, time, and heartache by preserving important items that can't be replaced.
Boxing and Moving
Our wind damage specialists can help you clean up after a disaster with our comprehensive move-out services. We'll pack, box, and store away any affected items so that your home is restored in no time at all! This will help ensure a quicker restoration process and protect items from potential (or further) damage. In the event of a wind damage disaster, our team is on-site and ready to help. In addition, we will protect what's inside those boxes with utmost care while also making sure everything gets back in place after restoration work has been completed- sometimes this service depends upon insurance coverage but rest assured that it will always be done according to whatever needs are necessary.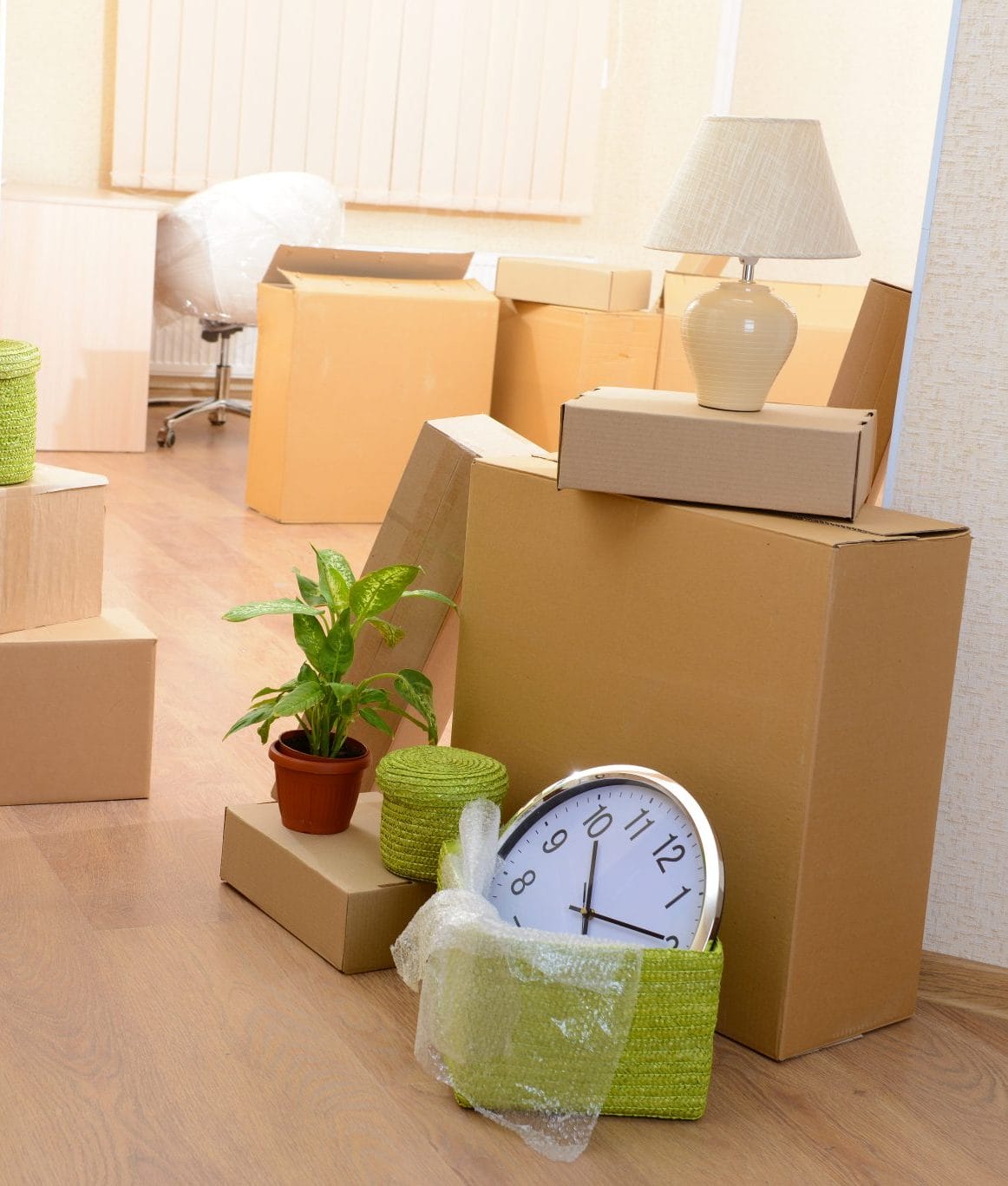 Photos and Documents
When your valuable documents, including photographs and other artifacts from the past are damaged by water it is important to take a cautious approach in order not further ruin these precious memories. Some may be restored back to pre-water damage conditions with time while others cannot survive even minor intrusions from outside forces such as rainstorms or wind damage without professional restoration; 5 Star Restoration Specialists can help! Depending on what type of documents you have, there are several options that our experts will use for restoration: air drying & dehumidification - helping remove excess moisture through controlled airflow. Vacuum freezing drying for wet documents is a sophisticated process that involves freezing the materials, reducing their surrounding pressure to cause water vaporization directly without reverting back into liquid. Important papers like books or birth certificates are best served by this type of VFD machine because it does not damage them as other methods may do; antique items can even be revitalized through this process!
Electronics
Water-damaged electronics can present a serious hazard. Do not attempt to turn on or operate any electrical device that you suspect has been damaged by water! We will coordinate the restoration of your electronics including televisions sets, DVD players, and computers. The key is taking prompt action in order to prevent further damage so we start off with cleaning exterior surfaces which are very important for stopping corrosion. A qualified technician performs these functions quickly but carefully - making sure all parts inside have dried out properly after being cleaned from wet environments.
Get In Touch NOW!
Whether wind, storm or flood, make sure to contact our emergency responise team to help us mitigate the damange potentialy caused and get moisture or expoure to the elements under control immediately. You can contact us day or night at (847) 766-0140.