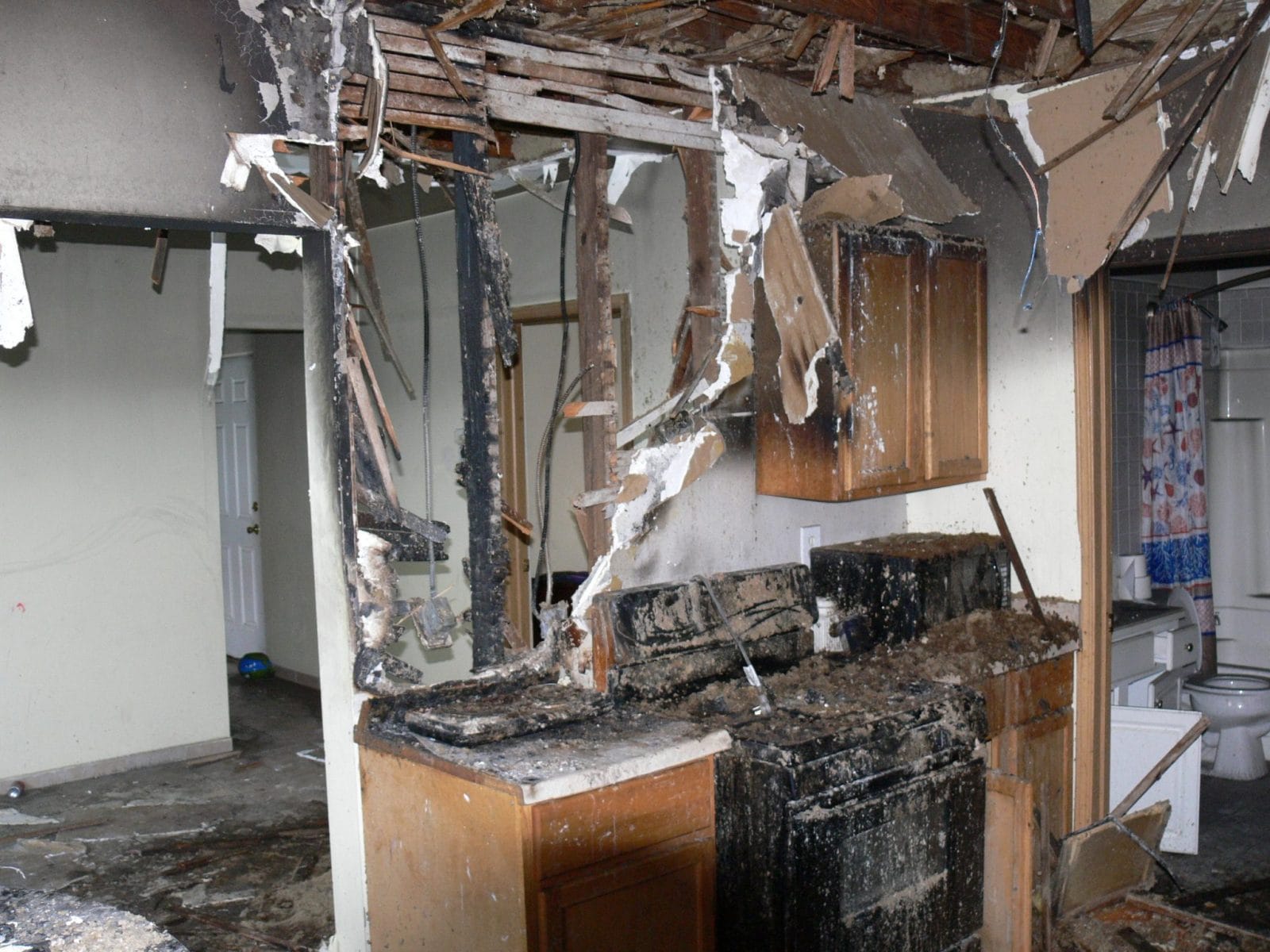 Complete Disaster Restoration Services
When a disaster hits, you need immediate help with the cleanup. Protecting your home and providing fast, efficient service is what our team at 5 Star Restoration Specialists is committed to. We encourage you to call us immediately for the help you need. Our complete line of disaster restoration services can help you safeguard your home or business in no time. In an emergency, call our team first. We have a 45-minute emergency response guarantee.
What makes choosing 5 Star Restoration for Disaster Restoration Services the right choice?
I can't say enough about Five Star Restoration Specialists. After I experienced a devastating fire in my condo, their team arrived within an hour of my call. They were highly recommended by friends and colleague for their rapid response, performance, and professionalism. The post-construction cleaning definitely passed the white glove test. I highly recommend this company for those needing any type of restoration and cleaning. FIVE STARS for Five Star Restoration Specialists.
They are professional, prompt, and responsive! They gave a detailed and honest appraisal of the work needed and is began quickly. I have come to hold this company in high regard because of the their responsiveness when I need them most. I have been equally impressed with the quality of their work and professionalism.
Great service and best response time. We need more companies that provide a great service at a decent price. You guys are awesome, keep up the good work!
We got hit with an intense windstorm which caused heavy tree limbs to fall and damage my roof. 5 Star provided excellent emergency response and excellent workmanship. My roof was back to normal quickly and all it took was a phone call.
If you need disaster restoration services, 5 Star Restoration Specialists is ready to assist. We have technicians ready to be dispatched and can be at your home or business within 45 minutes.
Comprehensive Disaster Restoration Services
Fire, wind, and storm damage can be severe. Within a matter of just a few minutes, your home can suffer thousands of dollars in losses. When disasters like this occur, your goal should be to remove the water from your home as quickly as possible. Then, you need help getting your home back to a safe and comfortable environment. At 5 Star Restoration Specialists, we work closely with you to create a customized plan to restore your home. Our services include the following:
Water Removal
The most important first step is to remove the water that's causing the problem in the first place. To do this, we pump the water out if necessary. We dry out the structure as quickly as possible – this is critical in the prevention of mold. Mold can begin to develop within a matter of hours, within just 12 to 18 hours worth of experience meaning significant risk for your home.
Removal of Damaged Material
Moving items out of the home to dry may not be possible for some items. While hard and nonporous materials, such as dressers, can be cleaned, others cannot. Any type of upholstery needs to be properly treated if it is possible to clean. We remove the damaged materials – flooring, drywall, carpeting, and other items. This is then hauled away.
Cleaning of Surfaces
Our restoration cleaning services are comprehensive. They work to completely clean the surfaces damaged by water. This works to prevent mold from growing there. This process is designed as a prevention, but it may be able to help with existing mold or mildew damage as well.
Rebuilding for You
After removing damaged drywall and other structures, you may need some help rebuilding. We are here to help you do that, too. Our team works closely with you throughout this process.
We Work with Your Insurance Company
Most home insurance policies cover storm damage and fire. Our team can work directly with your home insurance company (or your business insurance company) to handle coverage for all of our disaster restoration services in Lake County, Illinois. We have a proven track record of working with local insurance companies, and we're happy to help you throughout the process.
Get Help Immediately for Your Damage
Our disaster restoration services are designed to be customized to meet your needs. Let our licensed and insured team help you with fire, water, mold, and storm damage restoration. Ask us about our 45-minute emergency response time guarantee!
With 10 years of experience and a solid local reputation, you can depend on 5 Star Restoration Specialists for all types of disaster restoration.