Restoring Your Property
Water Damage Restoration
Water damage restoration in Lake County, IL, and the surrounding counties is available from our team at 5 Star Restoration Specialists. With 10 years of experience, we understand how to properly clean up after water damage occurs – we aim to protect your home and ensure it is safe and comfortable again for you in no time.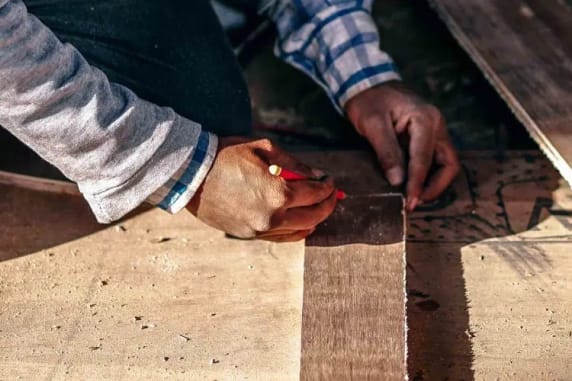 We Act Fast. Let Us Restore Your Home.
If you have water damage or you need emergency water removal, call 5 Star Restoration Specialists. We are there as soon as possible to help you with the cleanup. Our services are extensive and include full restoration work. With our 45-minute emergency response time guarantee, you know we will be there to help you to get the water out of your home. Do not wait – let our pros handle your water damage for you.
What makes choosing 5 Star Restoration for Water Damage Restoration the right choice?
DON'T JUST TAKE OUR WORD FOR IT
I can't say enough about Five Star Restoration Specialists. After I experienced a devastating fire in my condo, their team arrived within an hour of my call. They were highly recommended by friends and colleague for their rapid response, performance, and professionalism. The post-construction cleaning definitely passed the white glove test. I highly recommend this company for those needing any type of restoration and cleaning. FIVE STARS for Five Star Restoration Specialists.
They are professional, prompt, and responsive! They gave a detailed and honest appraisal of the work needed and is began quickly. I have come to hold this company in high regard because of the their responsiveness when I need them most. I have been equally impressed with the quality of their work and professionalism.
Great service and best response time. We need more companies that provide a great service at a decent price. You guys are awesome, keep up the good work!
We got hit with an intense windstorm which caused heavy tree limbs to fall and damage my roof. 5 Star provided excellent emergency response and excellent workmanship. My roof was back to normal quickly and all it took was a phone call.
Had Alex Manny and Hugo. They were awesome. It was a fair price that we shook hands on. So I can't complain. They made my basement look better than 26 years ago. So if you flood and need someone call 5 star.
We have used them multiple times from emergency water issues to new basement flooring to remodeling our kitchen. I trust them immensely, they are friendly and respectful and kind. Most importantly they listen to make sure they are doing what we want them to do. I was worried after a big kitchen project, but I will be using them again and again.
Services: Remodeling, Install flooring, Paint indoors, Drywall repair, General construction, Tile work installation
I consider myself really lucky that I chose 5-Star to take on my flood mitigation and restoration work. The work from start to finish has been nothing but stellar in terms of quality and service. I highly recommend this company.
Services: Install flooring, Flooring, Plumbing fixture installation, Drywall repair, Plumbing, Water damage-related mold removal, Tile work installation, Mold inspection, Painting, Repair water fixtures, Water damage-related cleanup & repair, Repair flooring, Drywall installation, Paint indoors
Our water heater flooded our basement and thankfully we called 5 Star. Quickly had a team of experienced professionals at our house. Cleanup was fast and our insurance company complimented how easy they were to work with. Repairs look even better than before.
Service: Water damage-related cleanup & repair
We restore homes and businesses suffering from water damage! We can remove water or anything damaged by water. We also treat mold and offer comprehensive water damage restoration services.
For emergency situations, we have technicians ready to be dispatched and can be at your home or business within 45 minutes to start the water extraction.
We encourage you to call 5 Star Restoration Specialists as soon as you find any water damage in your home. Look for signs of it such as water rings on drywall or buckling of your floorboards. We also encourage you to call our team if you have had water enter into your home.
Put Your Trust in 5 Star Restoration Specialists
At 5 Star Restorations, we understand that keeping your home and family safe is a top priority. We provide comprehensive water restoration services to ensure your property is protected from water damage. Our expert technicians are highly skilled so you can trust that your home will be in good hands. Don't let water damage ruin your home.